Strauss Institute Undergraduate Research Assistant Update
As an Assistant Director of Research for the Annette Strauss Center, I had the pleasure of working with two Strauss Center research interns over the course of the 2021-2022 academic year. I was paired with two Plan II undergraduates, Lucia Hruby and Rehan Rupawalla, and working with them was the highlight of my year.
Lucia and Rehan put together an extensive bibliography for my project on democratic attitudes in the United States, coded congressional actions for a related paper, and analyzed survey data for multiple projects – they even taught me a shortcut for formatting data. Lucia and Rehan were among the very best UT students I've have the pleasure of working with – how was the experience from their perspective? What follows are their thoughtful responses.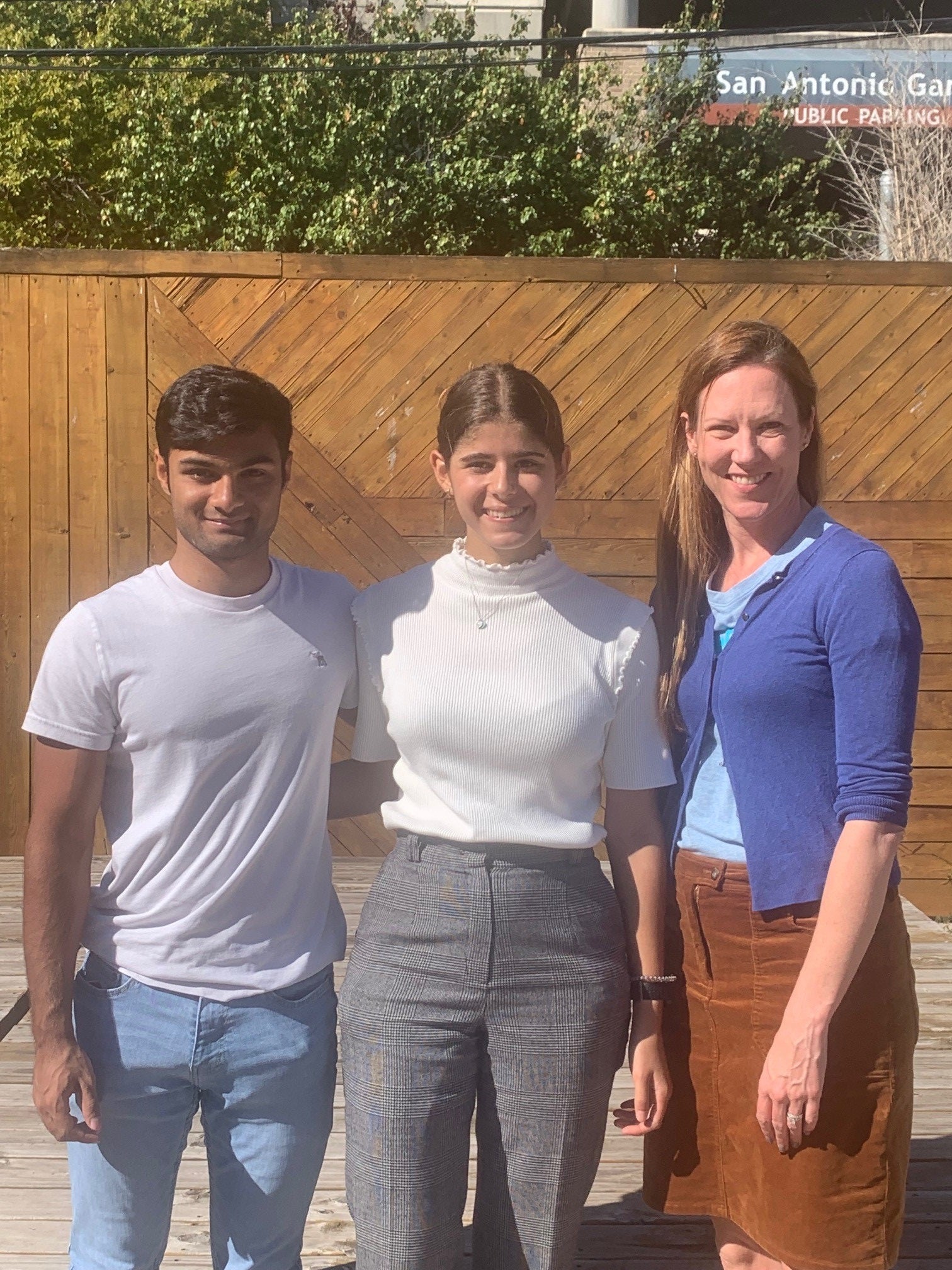 What surprised you about working as a research assistant?
Lucia: "As a non-government major, I was surprised to see all of the coding, data manipulation, and formulations that are involved in the field of political science. I also had not previously recognized the degree of precision involved when creating and interpreting surveys. Even the slightest rephrasing of a question may skew the results drastically."
What was your favorite part of the experience?
Lucia: "My favorite part of the experience was working closely with Dr. Albertson. Through our weekly meetings, during which Dr. Albertson would share the progression of her research, I was able to develop a better understanding and appreciation for all of the work that goes into drafting a manuscript and the world of academia more broadly. While working as a research assistant, I was leading my own research for my senior thesis. I greatly appreciated the mentorship that Dr. Albertson provided to me along the way and believe the skills that I developed working for her also boosted my confidence in my own project."
Is there any piece of your experience that you'll use in your career, moving forward?
Lucia: "Since graduating in May, I have assumed a consulting role for Booz Allen Hamilton. My increased familiarity working with large sets of data, formatting spreadsheets, and quickly learning new software programs during my time as a research assistant have been crucial to deliver key information to my clients and the rest of my team."
Rehan responded to a similar set of questions:
"Overall, I found it quite interesting to dig deep into the data behind the usual graphics/results/polls that you would see in news articles, blogs, and books. My favorite part of the experience (besides interacting with both of you) was getting much more comfortable with large amounts of data and getting better and better at analyzing large blocks of information without getting overwhelmed. I definitely also think this comfort with data will help me in my career moving forward. The most surprising element was how messy a lot of data is - I didn't realize how much data cleaning needs to be done until this research experience."
I'm so glad that the experience helped demystify the research process for them, and I'm grateful to the Annette Strauss Institute for bringing us together.