Shirley Bird Perry Citizenship Award
The Shirley Bird Perry Longhorn Citizenship Award recognizes UT students, faculty, staff, administrators, and alumni for individual or collective acts that bring honor to the University community and positively impact civic life. This annual award was created in 2017 by Sam Perry. Like Shirley Bird and her dear friend, Annette Greenfield Strauss, the recipients are to be trusted, impactful, engaged citizens who demonstrate exceptional judgment, compassion for others, boundless energy, and a strong work ethic.
Similarly, Shirley Bird Perry recognized the value and unique qualities of the many students she influenced during her career at The University. Through her guidance and friendship, she helped them uncover talents and purpose beyond what they may have seen in themselves.
2022 Award Recipient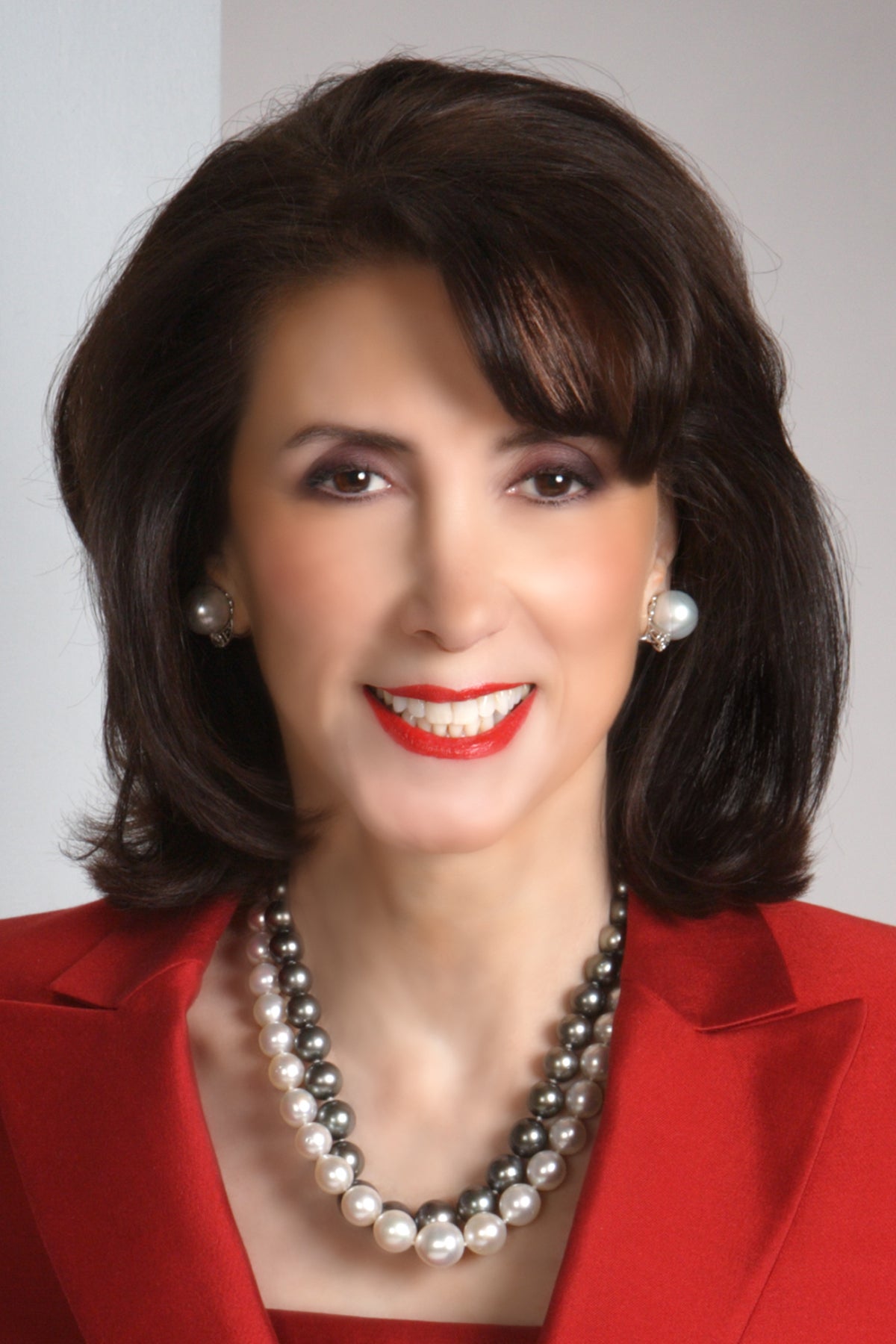 Linda L. Addison epitomizes the Shirley Bird Perry Longhorn Citizenship Award, which is awarded to an individual who brings honor to The University and positively impacts civic life. 
Linda is a recipient of The University's highest honors, the Presidential Citation and the Distinguished Alumnus Award.  She is Founding President of The Center for Women in Law.  Linda has worked to advance women in the workplace, in business leadership, and on corporate boards. The American Bar Association awarded her its Margaret Brent Award, the ABA's highest award recognizing the accomplishments of women lawyers who have achieved professional excellence and paved the way to success for other women. Prior recipients include U. S. Supreme Court Justices Sandra Day O'Connor and Ruth Bader Ginsburg.
Linda was US Managing Partner of Norton Rose Fulbright, one of the world's largest law firms. Linda serves on the boards of Globe Life Inc. and KPMG LLP. Her non-profit boards include Catalyst and the MD Anderson Cancer Center Board of Visitors. She is a member of the Council on Foreign Relations.
Crain's New York Business named her one of the "50 Most Powerful Women in New York." The National Law Journal named her one of 17 women among the "100 Most Influential Lawyers in America."
Linda earned her BA and JD from UT Austin.  She was the first woman Managing Editor of the Texas Law Review.  She is a Trustee of the UT Law School Foundation, and a Lifetime Member of the UT System Chancellor's Council Executive Committee.
2021 Award Recipient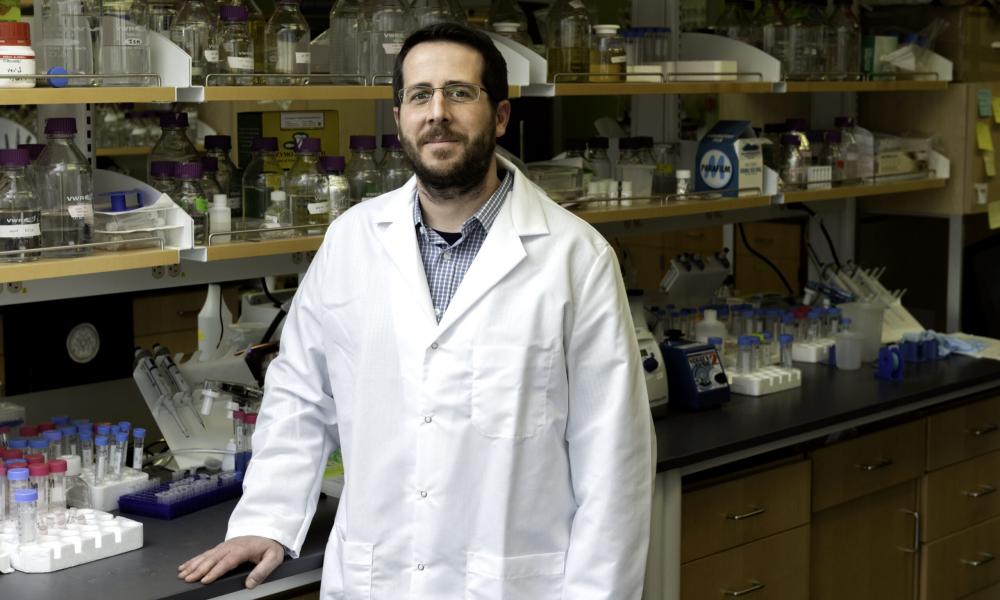 Dr. Jason McLellan's tireless work ethic and dedication to helping others truly embody the spirit of the Shirley Bird Perry Longhorn Citizenship Award. His work with viral proteins is in the process of saving the lives of millions and continues to positively impact the world, and has also brought acclaim to the University of Texas at Austin.
Dr. McLellan serves as a tenured professor in the Department of Molecular Biosciences and is a prominent researcher of viral and bacterial proteins. His previous work in the field of coronavirus proteins allowed him and his team to work quickly when the pandemic began, ultimately shortening the timetable for COVID-19 vaccines. Pfizer, Moderna, Johnson & Johnson, and Novavax used his patented technology to create their COVID-19 vaccines. His technology and research are aiding in the development of vaccines for Respiratory Syncytial Virus (RSV), one of the leading causes of infectious disease deaths in infants. Meanwhile, a next-generation vaccine for COVID-19 that he designed at UT Austin now holds promise to vaccinate many millions more people around the globe, with affordable vaccine candidates now in clinical trials in Thailand, Vietnam, Brazil and Mexico, further supporting the Longhorn motto, "What Starts Here Changes the World."
He worked on the faculty at the Geisel School of Medicine at Dartmouth for five years before moving to the University of Texas in 2018 where he serves as the associate chair for graduate education in the Department of Molecular Biosciences and as the Robert A. Welch Chair in Chemistry. He earned his B.S. in chemistry from Wayne State University in Michigan, his Ph. D. from Johns Hopkins University School of Medicine in Maryland, and his postdoctoral research at The National Institutes of Health's Vaccine Research Center (NIH). He later collaborated with NIH to patent the stabilized spike protein used to create all of the COVID-19 vaccines currently in use in the U.S.
His commitment to his research has earned him several prestigious awards. Before coming to UT Austin, he received the 2012 Norman P. Salzman Memorial Award in Virology, and the 2015 Charles H. Hood Foundation Child Health Research Award. Since 2018, he had received the American Crystallographic Association Etter Early Career Award, the 2019 Viruses Young Investigator in Virology Prize, the 2020 American Association for the Advancement of Science Golden Goose Award, and the 2020 William Prusoff Memorial Award from the International Society for Antiviral Research. This year in recognition of his work with COVID-19 he was named the 2021 Texas Inventor of the Year.
2020 Award Recipient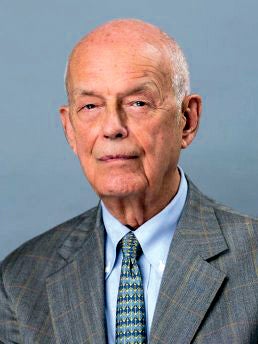 Adm. Bobby Inman, served his country in the United States Navy for more than 30 years, helped Austin become a technology and business powerhouse, and continues to serve as a professor, mentor, and investor, supporting local entrepreneurs and students.
A native Texan, Inman graduated high school at the age of 15 and attended Junior College in Tyler. He came to The University of Texas at Austin and graduated in 1950, at 19, with a bachelor's degree in history. He joined the Naval Reserve during the Korean War and served in the U.S. Navy from November 1951 until his retirement, with the permanent rank of Admiral, in July 1982. While on active duty, he served as Director of the National Security Agency and Deputy Director of Central Intelligence Agency.
After retiring from the Navy, Inman was chairman and CEO of the Microelectronics and Computer Technology Corporation (also Microelectronics and Computer Consortium, or MCC), and he was chairman, president and CEO of Westmark Systems Inc., a privately owned electronics industry holding company. Inman also served as chairman of the Federal Reserve Bank of Dallas from 1987 through 1990.
His primary business activity since 1990 has been investing in startup technology companies, serving as managing director of Gefinor Ventures and Limestone Capital Advisors. He also serves as a trustee of the American Assembly and the California Institute of Technology. Inman is an elected fellow of the National Academy of Public Administration.
Admiral Inman returned to UT Austin to serve as an adjunct professor in 1987. He has held the Lyndon B. Johnson Centennial Chair in National Policy since 2001. He also served as Interim Dean of the LBJ School of Public Affairs at UT Austin in 2005 and from 2009-2010.
2019 Award Recipient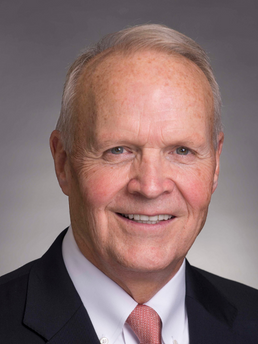 Dr. Larry Faulkner served as the 27th president of The University of Texas at Austin, from 1998 to 2006. His distinguished tenure left an enduring impact on the state's flagship university. During his presidency, he appointed the Commission of 125, a group of citizens who worked for two years to create a vision of "a University of the first class," as called for in the Texas Constitution. He led the "We're Texas" campaign and raised nearly $2 billion. Under Faulkner's leadership, the university implemented an extensive network of services that support the UT community, helping it to be a catalyst for positive change in Texas and beyond.
Thanks to efforts under Faulkner to improve K-12 education; promote special initiatives by a wide variety of university units; and catalyze volunteer activities among student organizations and individuals, UT Austin was named Partner of the Year for 2004 by the Austin Partners in Education.
In 2006, Faulkner left UT Austin to become president of the Houston Endowment, the second-largest private foundation in Texas. He retired in 2012. He has served on a number of corporate boards and as a trustee of the O'Donnell Foundation and Southern Methodist University, his undergraduate alma mater.
At the request of the Board of Regents, he assumed the chancellorship ad interim of the University of Texas System on June 1, 2018 and served until Chancellor James B. Milliken was appointed in September of that year.
He has been an active member of the Electrochemical Society, of which he became President (1991-92), Fellow (1993), Edward Goodrich Acheson Medalist (2000), and Honorary Member (2003). Faulkner is a Fellow of the American Association for the Advancement of Science and the American Chemical Society. He was the recipient of the American Chemical Society's Award in Analytical Chemistry in 1992. He received the U.S. Department of Energy Award for Outstanding Scientific Achievement in Materials Chemistry in 1986. As the 1998 recipient of the Charles N. Reilly Award, Faulkner was recognized for more than 30 years of research in electrochemistry and analytical chemistry by the Society for Electroanalytical Chemistry. He has received a D. Sc. (honoris causa) from Southern Methodist University and Distinguished Alumnus Awards from The University of Texas at Austin and Southern Methodist University. In 2003, he was elected to the American Academy of Arts and Sciences. The University of Texas System Board of Regents recognized his service by granting the permanent title of President Emeritus and by naming the Larry R. and Mary Ann Faulkner Plaza and the Larry R. Faulkner Nanoscience and Technology Building at The University of Texas at Austin.