Great Conversations 2023 Gallery
Great Conversations 2023 was a huge success!
We are incredibly thankful for everyone's involvement and support in making this year's event so impactful. Sending our deepest thanks to President Jay Hartzell for presenting the Shirley Bird Perry Longhorn Citizenship Award to Dr. Roderick Hart, and to Representative Yvonne Davis for introducing the special recognition of Rusty Kelley.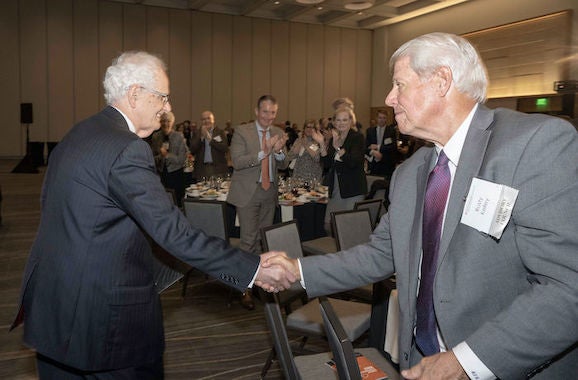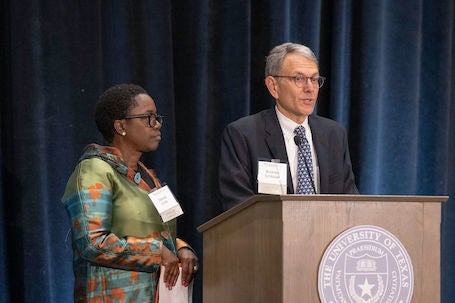 We would also like to give a special shout out to our Advisory Council Co-Chairs Denise Davis and Rodney Schlosser for their hard work and devotion to the Annette Strauss Institute. 
Finally, spotlighting our dedicated panelists that addressed "What's Next? Texas After the 2022 Elections": Katrice Hardy, Executive Editor of The Dallas Morning News, Dr. James Henson, Director of the Texas Politics Project at The University of Texas at Austin, and Maria Reeve, Executive Editor of the Houston Chronicle.
Everyone in this year's program along with all of our wonderful sponsors and supporters truly made this year's Great Conversations one to remember.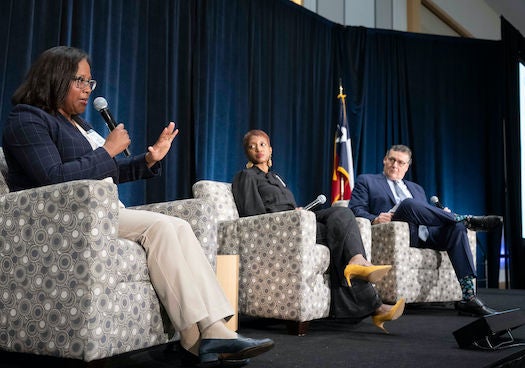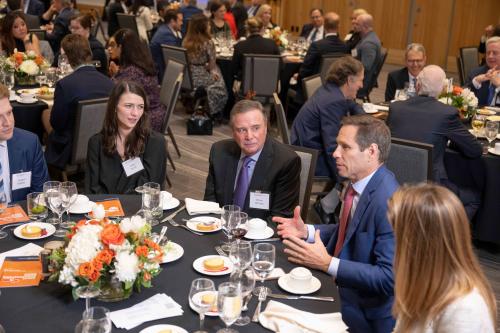 Take a look at the gallery of pictures from the event and share your favorites on social media!
Tag us on Instagram @utexasstrauss, Facebook @Annette Strauss Institute for Civic Life, and Twitter @UTexasStrauss.
Gallery