Great Conversations Speakers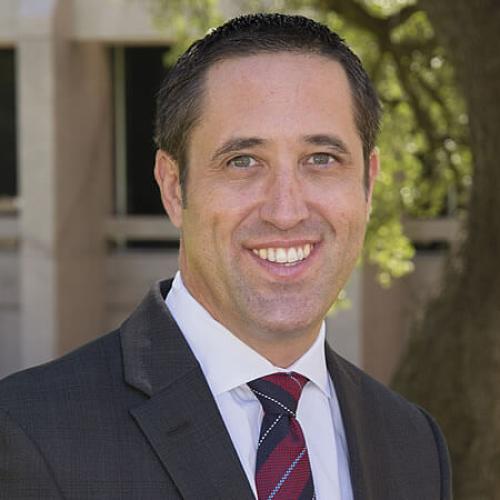 The Honorable Glenn Hegar; Texas State Comptroller
Glenn Hegar is the 36th Texas Comptroller of Public Accounts. As Comptroller, he is Texas' chief financial officer, and he is responsible for the financial health of the world's ninth-largest economy. Before he was elected as Comptroller, Hegar served in the Texas House of Representatives and the Texas Senate, chairing the Sunset Advisory Commission. As Comptroller, he has prioritized efficiency, conservative financial management, and fiscal transparency in government. Hegar founded the "Transparency Stars" program, which recognizes Texas local governments that provide the public with detailed information on various aspects of their finances. Hegar also guided the formation of the nation's first state-administered precious metals depository. Hegar is currently recommending the creation of the Texas Legacy Fund, a permanent endowment for the state that would earn investment income to begin paying down Texas' long-term obligations to avoid potential risks to the health of the state's finances and the maintenance of its triple-A credit rating. Most importantly, he is the proud husband of Dara Hegar and the father of Claire, Julia, and Jonah.
Sarah Jackson; President, The Texas Lyceum
Dallas native Sarah Jackson is the President of The Texas Lyceum, a statewide organization that facilitates greater understanding of major public policy issues for the state's next generation of leaders. She also is the Vice President of Strategy and Public Affairs for Dallas Citizens Council. Public service and public affairs have been two mainstays in Jackson's life. She currently serves as the Junior League of Dallas' Centennial Project Chair for the Juanita Craft Civil Rights House and sits on the board of directors for the Parkland Hospital Foundation and Power to Decide. She worked in Washington D.C. as the Deputy Press Secretary for U.S. Congressman Pete Sessions and was Press Secretary for U.S. Congressman Jeff Fortenberry. She received a Presidential Appointment to the U.S. Department of State as a Public Affairs Specialist in the Office of Media Affairs. In 2016, Jackson was selected as a Presidential Leadership Scholar and in 2020, Jackson was selected as a Marshall Memorial Fellow. This year, Jackson received the Yellow Rose of Texas Award for exceptional community service from Texas Governor Greg Abbott. Jackson has a Bachelor of Journalism in Broadcast News from the University of Missouri and a Master of Public Service and Administration in State and Local Government Policy Analysis from The Bush School of Government and Public Service at Texas A&M University.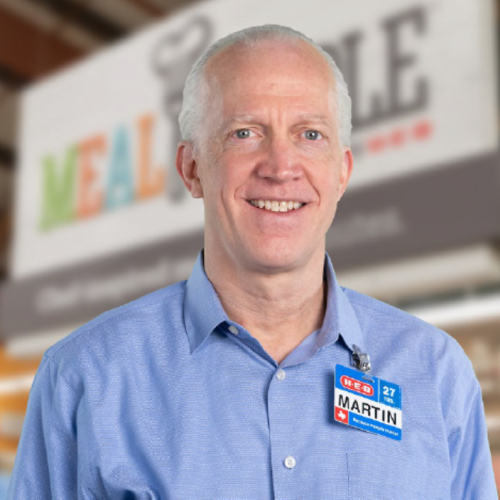 Martin Otto; Chief Operating Officer, H-E-B
Martin Otto serves as H-E-B's Chief Operating Officer. In his 30 years with H-E-B, he has held numerous leadership roles in merchandising, store operations and finance. Before becoming COO, he served as Chief Merchant and Chief Financial Officer, and served earlier in his career in a variety of merchandising, store and regional leadership roles.
Martin is also on the Board of Directors for the National Association of Chain Drug Stores (NACDS) and served as its Chairman from 2016-2017. In this role, Mr. Otto works with the NACDS leadership to shape pharmacy industry policy and inspire NACDS' members to embrace an increasingly larger set of responsibilities as health care providers, businesses and corporate citizens.
Mr. Otto's past professional experience also includes real estate investment banking. He is a graduate of the University of Virginia and Harvard Business School.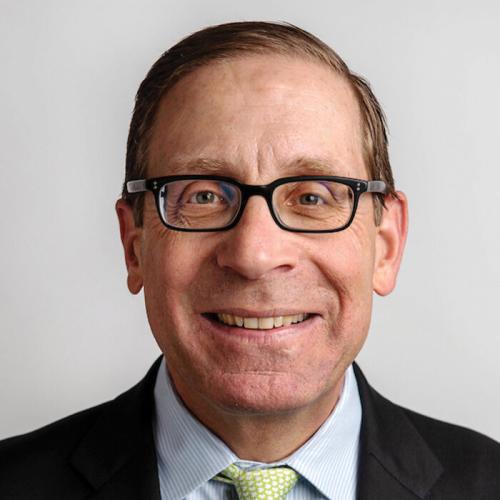 Evan Smith; CEO & Co-Founder, The Texas Tribune
Evan Smith is the CEO and co-founder of The Texas Tribune, a pioneering nonprofit, nonpartisan digital news organization that focuses on Texas politics and public policy. Since its launch in 2009, the Tribune has won international acclaim and numerous honors, including a Peabody Award, 23 national Edward R. Murrow Awards from the Radio Television Digital News Association, and three general excellence awards from the Online News Association. Smith also hosts "Overheard with Evan Smith," a weekly half-hour interview program that airs on PBS stations around the country. Before coming to the Tribune, Smith spent nearly eighteen years at Texas Monthly, including eight years as the magazine's editor and a year as its president and editor-in-chief. A New York native, he has a bachelor's degree in public policy from Hamilton College and a master's degree in journalism from Northwestern University.