This is not the time for selfish interest or partisan politics. This is the time for men and women, rich and poor, Democrats and Republicans, to work together...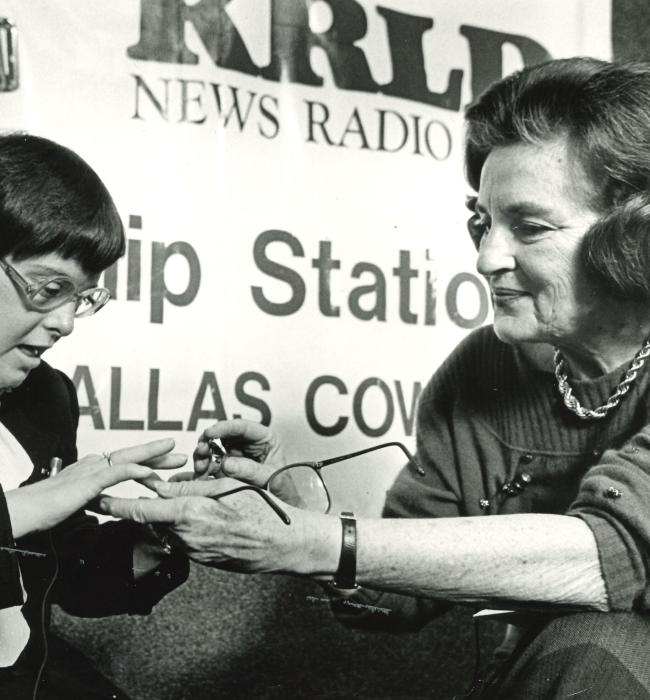 Longhorn Legends: Annette Strauss
---
As a lifelong volunteer and public servant, Annette Strauss was featured as a Longhorn Legend from The University of Texas at Austin in 2016.
Watch the Video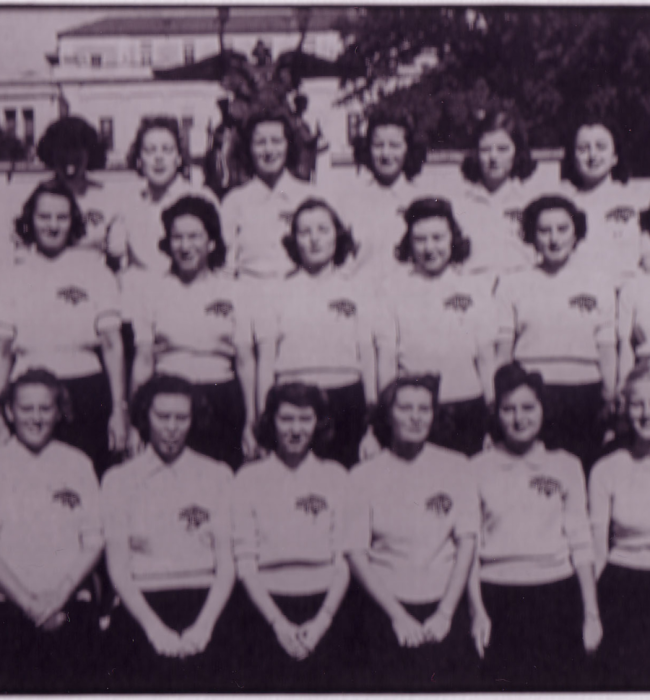 Childhood
---
Annette Greenfield was born in Houston, Texas, on January 26, 1924. She was the only child of Edith and Jacob Greenfield, and she credited her father for instilling a strong sense of civic responsibility and commitment to public service at an early age. She recalled that her father liked to say, "What I have is what I've given away."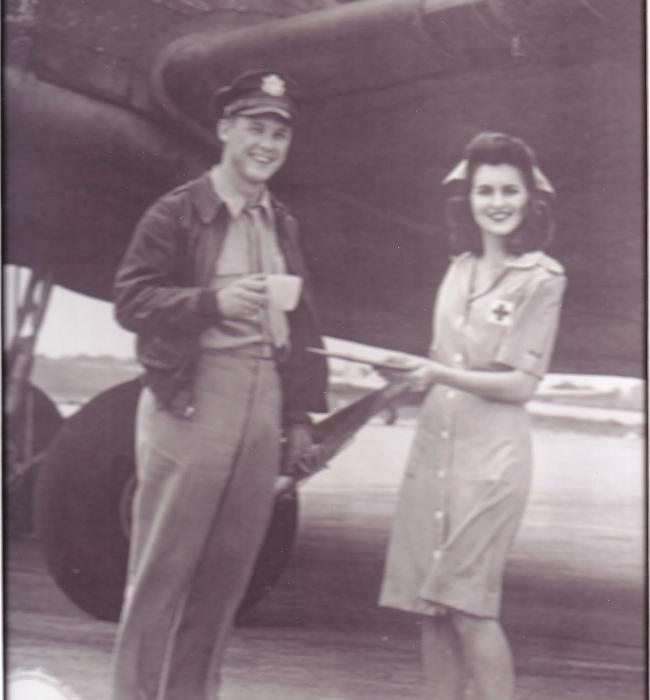 Education and Family
---
After graduating from The University of Texas at Austin in 1944, she pursued master's degrees in sociology and psychology from Columbia University in New York. She returned to Houston as a Red Cross social worker, and then married UT Austin classmate Ted Strauss in September 1946. The next year they moved to Dallas, where they raised two daughters, Nancy and Janie.
Faith in tomorrow begins with you.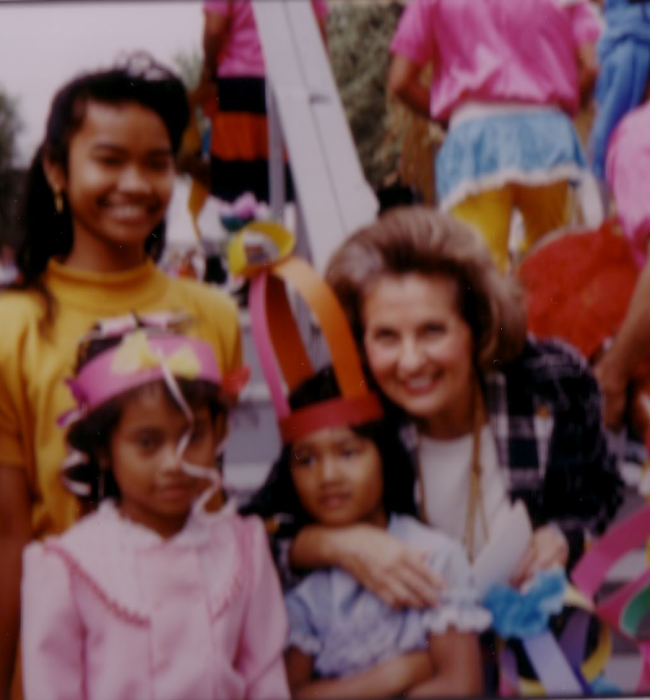 Volunteer Work
---
Annette immersed herself in serving the Dallas community by volunteering for educational, arts, healthcare and social services organizations. Annette was driving one afternoon and noticed a mother and her children living under a bridge. She was outraged and immediately decided to do something about it. In typical form, Annette set about coordinating the necessary city support, raised the required funding, and Family Gateway opened in 1986 as Dallas' first shelter for homeless families. Today it is the largest provider of supportive housing and related services for homeless families in North Texas. The facility was renamed the Annette G. Strauss Family Gateway Center in 2000.
I'm not so sure that without her grace and compassion that Dallas would've survived that period of time.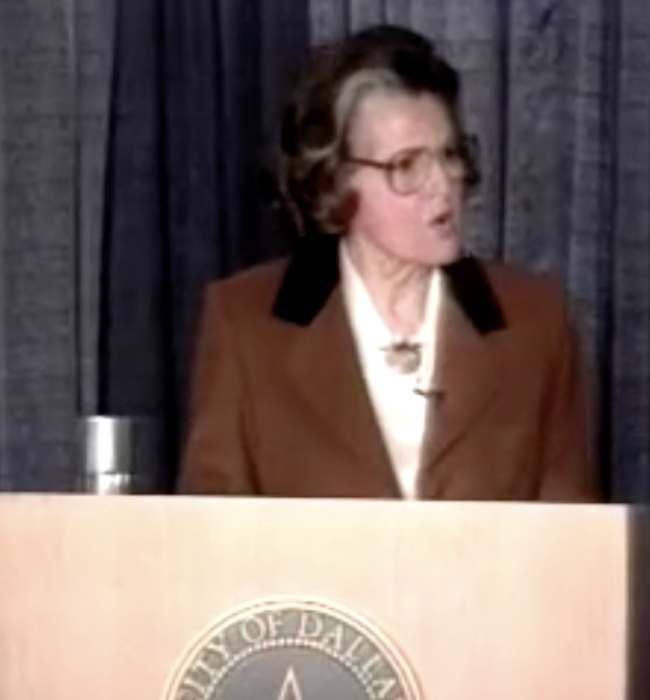 American Trustees: Annette Strauss
---
The first elected female mayor to the City of Dallas, Texas, Annette Strauss was not only a leader but a civic saint.
Watch the Video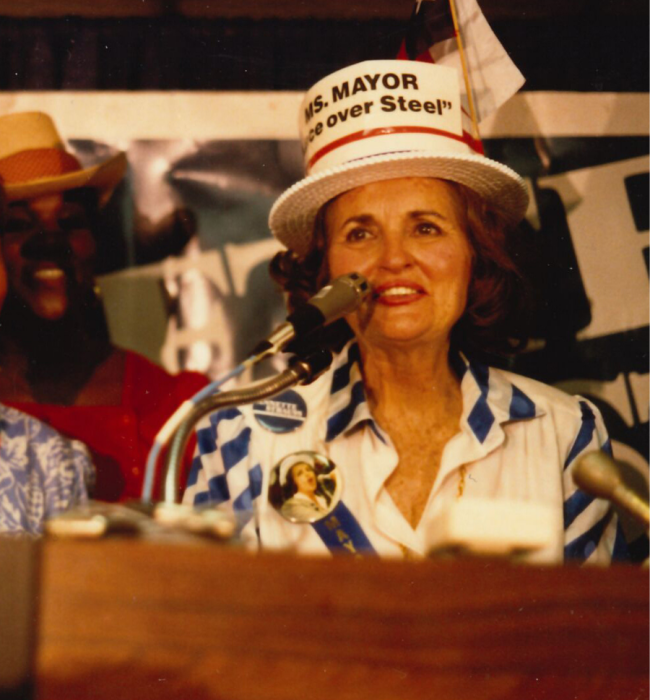 Political Life
---
Following decades of local service, fundraising and advocating for myriad causes, she entered the political arena. In 1983, she ran for and won an at-large seat in the Dallas City Council. She became deputy mayor pro tem in 1984, and in 1987, she was elected Mayor of Dallas. She served as mayor honorably and capably until 1991 and was later appointed Ambassador-at-Large for the city.
The work my mother did in the civic arena made her community a better place for all. She would be so proud of all the institute has accomplished.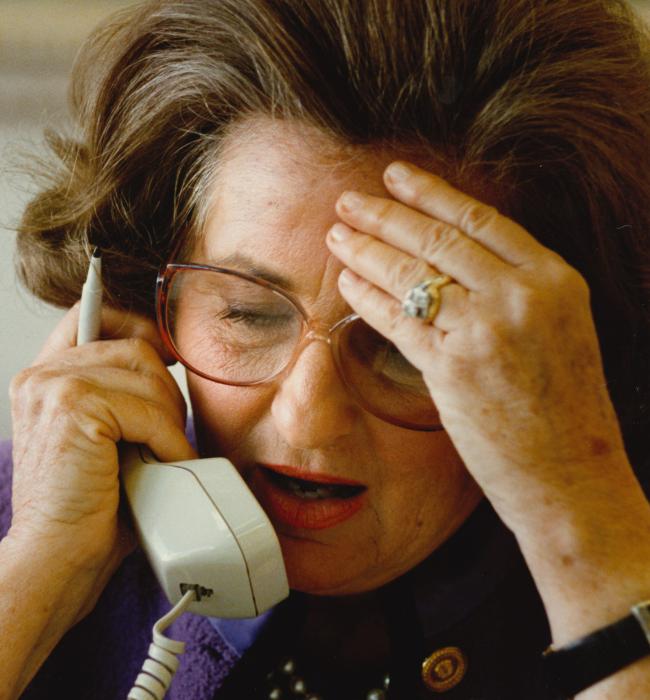 A Continued Civic Calling
---
Though Annette passed away in 1998, she is remembered for her devotion to her family, her faith and her community through countless, selfless acts of service as a friend, volunteer, philanthropist, elected official, civic leader and citizen. The Annette Strauss Institute for Civic Life proudly continues to honor her legacy.
Support Annette's Legacy